Organization and Works
Environment Research Committee
Outline of Environment Research Committee
The quality of environment considerably depends on the way of land management, as the environment could be defined as the relationship between the people and the state of space and system over the country.
Each department and research center at NILIM addresses the environmental issues in some form or other, as conducting researches on land management. Environment Research Committee was established in order to share the information on all fields of research at NILIM and to organize cross-departmental researches on environment with initiative.
As shown in the figure below, the environmental researches at NILIM range over large parts of land management and plenty of researches are closely related to one another.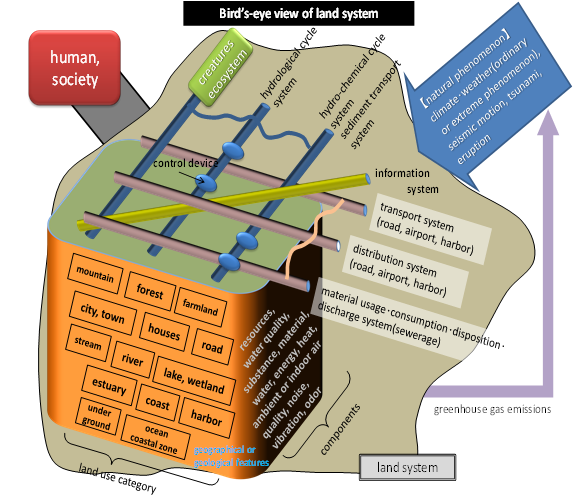 Organization of Environment Research Committee
Committee chair
Executive Director for Research Affairs
Committee members
Director of Planning and Research Administration Department
Director of Administrative Coordination Department
Director of Water Quality Control Department
Director of River Department
Director of Sabo Department
Director of Road Traffic Department
Director of Road Structures Department
Director of Building Department
Director of Housing Department
Director of Urban Planning Department
Director of Coastal, Marine and Disaster Prevention Department
Director of Port and Harbor Department
Director of Airport Department
Director of Research Center for Land and Construction Management
Committee secretary
Research Coordinator for Water Environment
Head of Road Environment Division
Research Coordinator for Advanced Building Technology
Research Coordinator for Coastal and Marine Disaster Prevention
Head of Landscape and Ecology Division